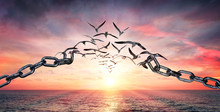 In this "Trend Bite-Sized" article we cover some key aspects to increasing that flow of income.
Firstly, Got the right Buttons?
Besides working harder or smarter, whether a new or large business or non-profit in the Arts, we all need income to survive well. When we researched online for alternative sources of capital which could play a pivotal role in keeping businesses solvent here is what we found. 

Alternative sources could include : grants, fintech (computer programs and other technology to support banking and financial services), venture capital, angel investors, peer-to-peer lending and crowdfunding, to name a few.
OR
Simply use research for the top buttons and increase your promotion and expand the frequency to the public you are targeting. Research new public areas and get more lists. Instead of once a month or once a week, send something out to them twice a week or 5 times a week. Or instead of sending out only emails, also post online to Instagram, Linkedin, Facebook, TikTok, etc.—post a picture, short video, or catchy Ad. There is Chat GBT which is an AI that can help do that quickly.
But you still need to find and use the Buttons (wording that will immediately attract and interest your prospects)!  We research and survey to find this using specific communication to personally ask your targeted public, and it reveals their real thoughts, feelings, and hopes. And what they want specifically.
Many businesses these days are in need of capital more than ever to keep working or learning the new tech or want to retire or may not be able to meet the requirements of traditional funding sources. They need to survive, but mostly they need to expand to be able to cover costs (and whatever else this business environment throws at you!)
It was my own feeling that I didn't want to be beholding to credit cards, banks, and other funding sources that charge sky-high interest. You know how it is. This can keep you in debt. But a simple thing to do is:
Plan a SCHEDULE that works for you. Have it on the days you want to work, and which days you want off to play, etc. Prioritize. Have scheduled the main things you need to do to pull income in FIRST. Even if it is only a few hours a day, have that set in stone and do it on the days scheduled. Those times you turn off the phone or other devices.  Put it in writing.
REMOVE DISTRACTIONS, keep all the unnecessary or unrelated communication or actions off your plate during your work schedule. So tempting to look at your phone or emails but schedule it off hours! Your family or friends can text, so you are not interrupted but still hear from them.
USE RESEARCH and Plan new actions, while keeping in your Standard actions. Look into which clients are ready or not for your services again. See if you can find and talk to new prospects and find out what they really need or have us survey them. With past clients, find out what they want now.  You need to survey every few years and keep up with trends. Things have greatly changed over the last 4 years, and we must be able to predict what will be needed. It may totally change, and you must be able to change with it! (Check out our new Fast Track survey at www.Trendcreators.com
Have a rule to not spend what you don't have in yet. Not even on credit. Make sure you allocate funds for each project or promotion as a priority. What is left over can be re-invested in your company or other things. Then you are more likely to not go into emergency or danger. This is what most businesses struggle with all the time—money in money out, very little left over or saved. It is a vicious cycle that can take the fun out of the game. (And the wind out of your sails!) I know… and do try harder to help my clients win with their marketing.
We have a standard service: our in-depth in-person or by phone Surveys that get ALL the key information from prospects. We give you the Buttons that attract and interest them so you can sell them on your product or services.  Included is a full analysis and recommendations, with promotion written for you using the new Buttons we find. And we have lists for you as well. For return clients: we created the Fast Track surveys for quicker results so you can have your finger on the pulse of your public every year and pull in more income!
My dad used to say, "money doesn't grow on trees!" when he was supporting the four of us kids.  Hearing all about the Billionaires and how much Tech companies are making all the time now can be disheartening for small or medium-sized businesses and non-profits.
But keep your integrity and do the things that work, not things you didn't research first. You will win and your business will flourish if you do.
That is my wish for you, my friends!
Lynda Cain Hubbard,
President – Trend Creators
CALL OR TEXT TODAY: 
818-486-8553
www.trendcreators.com